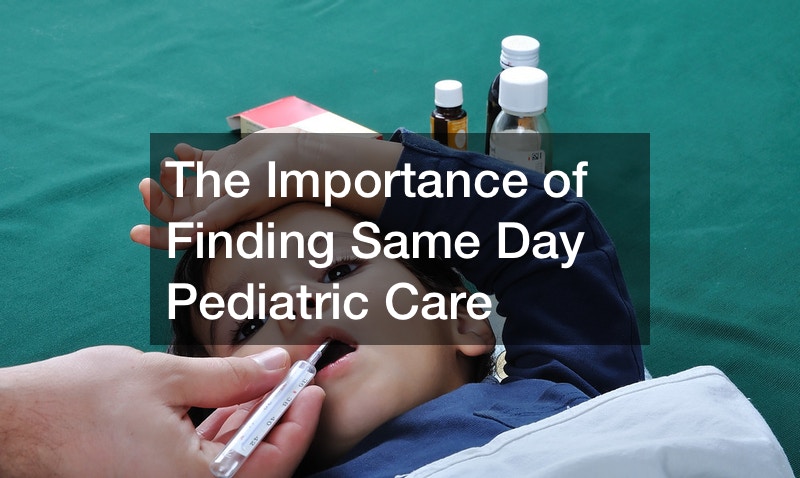 There is nothing more frightening than watching a child undergo a medical emergency. In order to get the best medical care when your child is experiencing alarming symptoms like shortness of breath or a fractured bone, it is important to understand the differences between various urgent care facilities.
Caregivers have three main healthcare facilities to choose from when their child is in urgent need of medical attention: a pediatric urgent care clinic, emergency room, or general practitioner's office. Same day pediatric care is a great way to ensure the health of your child quickly.
Many health complications that occur during childhood are rare for healthcare professionals to see during adulthood.
For this reason, emergency care centers that cater to adults do not always offer the expertise that is needed in these situations.
During the developmental stages of life, it is important to tailor healthcare services appropriately so that they do not cause harmful long-term effects to the individual.
Pediatric specialists understand their limitations when treating children, and they will never give a child unnecessary antibiotics, sedatives, high-powered X-rays, or other potentially damaging screenings and treatments.
.