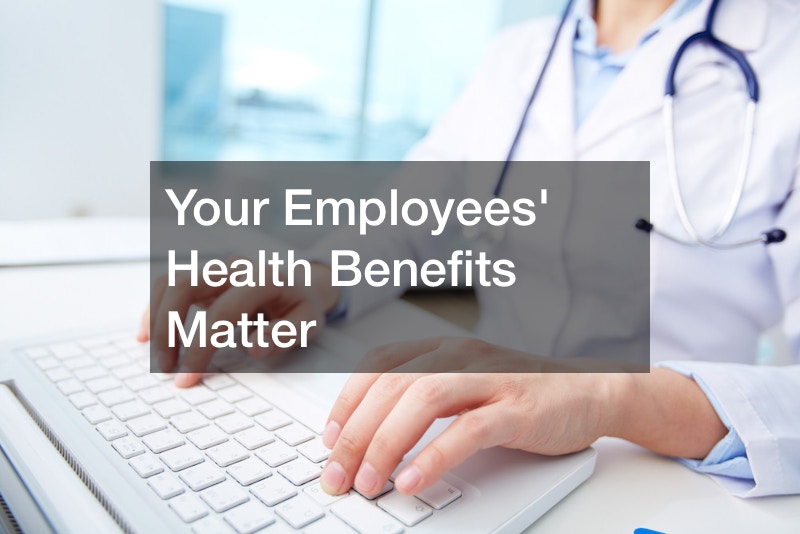 Canada has 13 provincial and territorial health care insurance plans instead of a single national plan. However, the country has a healthcare system known as Medicare that encompasses all these plans. Under the system, all Canadians have access to hospital and physician services without paying from their pockets.
Besides the national plan, mid-size businesses should aim to improve employees' health coverage. Ideally, check the insurance rate sheet in Canada as of 2023 and medical insurance for startups. Mid-size business benefit plans boast low-premium and high-quality care. Aim to give your employees the best medical coverage for their health, including a care plan for labor. But why do healthcare benefits for employees matter?
First, it helps increase productivity and focus among the workers. Let's face it. You will be productive if you are constantly worried about your well-being. Additionally, illness is one of the leading causes of absenteeism in the workplace. Healthcare benefit plans ensure that your employees are supported properly if they encounter a problem so they can go back to work safely and quickly.
In fact, you will attract top talents to your business if you provide health benefits. According to an American workforce report, 60% of employees would accept a job with low pay but relatively better health benefits. This means the benefits are suitable for recruitment and retention. This article explores the health benefits more.
Canada's health care system affords its residents some of the best care in the world. Through the provisions of the Canada Health Act of 1984, each province must meet particular standards in health care in order to receive federal funds for its system. With this aid, along with public tax money, Canada provides basic and specialty care for all of its residents, free of most charges. In addition, basic health care does not factor in any kind of deductible, and most co-pays are either negligible or non-existent. The administrative simplicity of the provincially-based Medicare systems is part of the reason they are extremely cost-effective.
But even with this publicly-funded system, many employees seek extra health care through employee benefit plans offered at their workplace. For this reason, half of Canadian businesses worry about the quality of care that their company offers its employees, and almost three-quarters of them are concerned about the cost of health care plans per employee.
Many companies seek group health benefit plans that offer low premiums and high quality care, as well as small business health insurance tax credits. Some of the most popular group benefit plans available separate disability and life insurance premiums from employee health premiums, and subtract the new administration costs from the current health benefit premium dollars. Once a company decides on the level of subsidized high-deductible insurance it wants, the remaining funds are transferred to each employee's health benefit account. Other benefit plans that include Health Spending Accounts, also provide great coverage for employees, and also offer important small business health insurance tax credits.
With many different options available to Canadian residents and employees, Canadians can rest assured knowing that their health is taken care of. From basic doctor visits, to routine eye exams, to dental cleanings, a Canadian can manage every day health care needs without worrying about spending thousands of dollars. This is a luxury that not every country's citizens have.